Buying a CCTV system is by no means an easy task, the vast array of products available nowadays could confuse anyone so we have tried our best to put together a guide to help you make an informed decision about what system should fulfill your requirements.
The first decision you have is what format?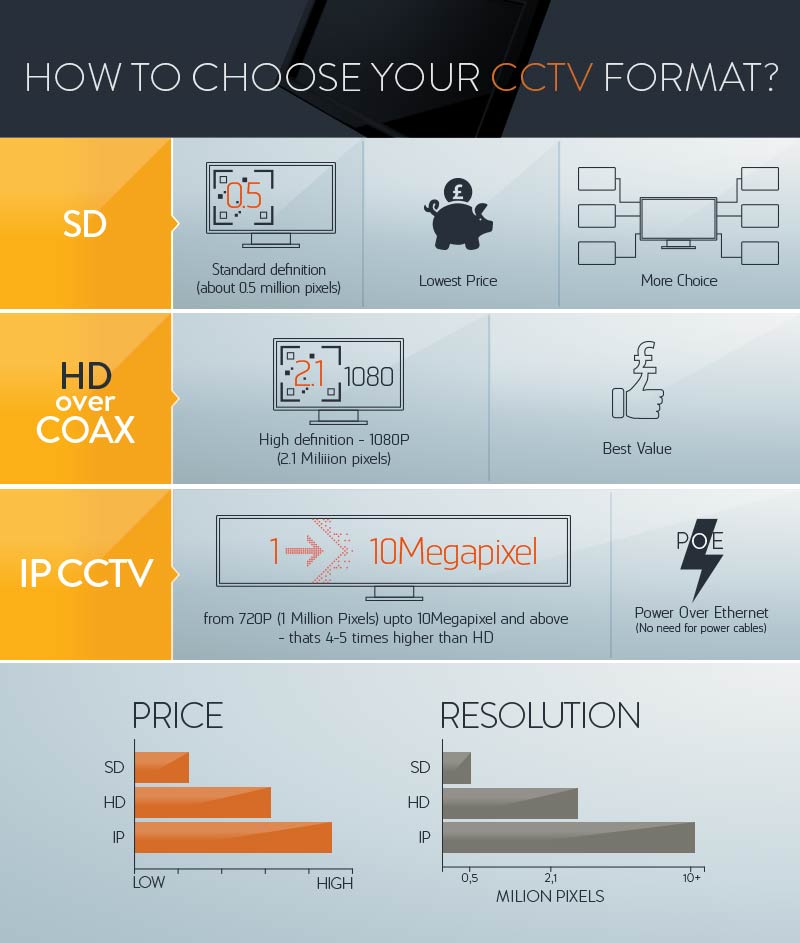 It may sound odd - but this is a buying guide - so a simple way of seeing what format might be most suitable is see what format is within budget. View our product range for rough price guide.